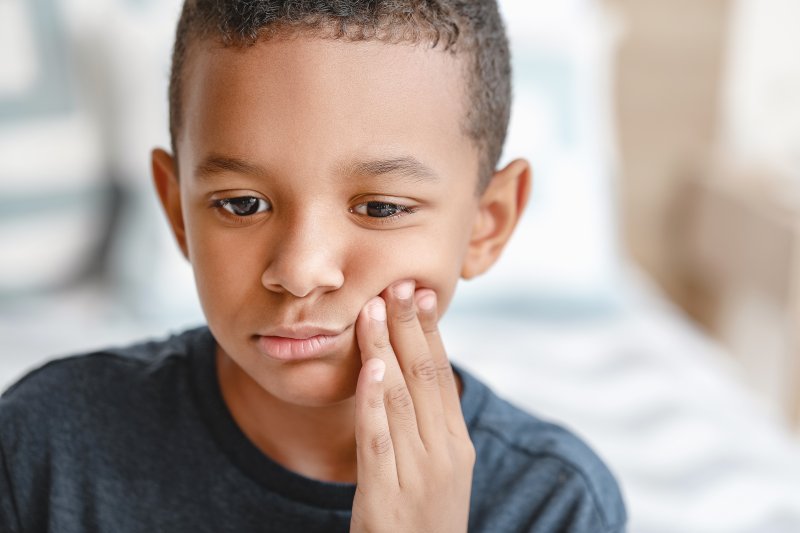 Does your child have a toothache? Are they experiencing immense discomfort that does not appear to go away with time? You might be tempted to administer an over-the-counter pain reliever in the hopes it will get better, but what you may not realize is avoiding professional care can lead to worsening problems in the future. To better understand how to handle this type of situation, let a kid's dentist explain what you should know when dealing with your child's toothache.
Why a Toothache Develops
There are many reasons your child may develop a toothache. If they are an infant or toddler who is going through the natural teething stage, some level of discomfort is normal, however, if your child possesses all their baby and/or permanent teeth, a toothache may be the result of:
Tooth decay
Gum disease
A dental abscess
A chipped or cracked tooth
An object lodged between their teeth
What You Need to Know When a Toothache Occurs
When your child comes to you complaining about a toothache, you naturally want to combat the pain as quickly as possible. While over-the-counter medication and a cold compress are helpful when minimizing discomfort, you should know these at-home remedies are not a definitive solution. There is usually a reason your child's tooth is continuing to hurt. Calling your kid's emergency dentist is important, as they will be able to thoroughly examine the problem area and recommend the appropriate treatment.
When visiting with your child's dentist, they will not only examine their teeth, gums, and oral structure, but they will also formulate a personalized treatment plan. Whether it is a dental filling or crown to repair a decayed tooth or root canal therapy to remove the infected nerve tissue from inside the tooth, a pediatric dentist can easily diagnose the problem and offer safe and reliable solutions.
Another important factor to remember is your child's toothache can escalate quickly if left untreated, resulting in more timely, costly, and complex methods of restorative treatment. You may be concerned about your ability to pay for the care your child needs, or your little one may express anxiety when learning they need to see a dentist. The reality is a toothache can lead to significant problems as it pertains to their oral health, so seeking treatment sooner rather than later is crucial.
Don't assume your child's toothache will go away on its own. By taking the right approach and contacting their pediatric dentist, you can ensure their oral health is in the right hands.
About the Author
Dr. J. Patrick Bowman has more than a decade of experience working in the field of dentistry. Completing his undergraduate studies at Thomas More University, he went on to earn his Doctor of Dental Medicine degree at the University of Kentucky. As a board-certified pediatric dentist, he leads a team of professionals at Wash Park Pediatric Dentistry who are committed to improving your child's oral health. Should a toothache arise, we can provide the necessary treatment and guidance to not only eliminate the pain but also repair the problem tooth. We do this in a positive, kid-friendly manner that helps reduce your child's stress. If your child is experiencing a dental emergency and needs immediate assistance, contact us at (720) 575-8309 or visit our website.