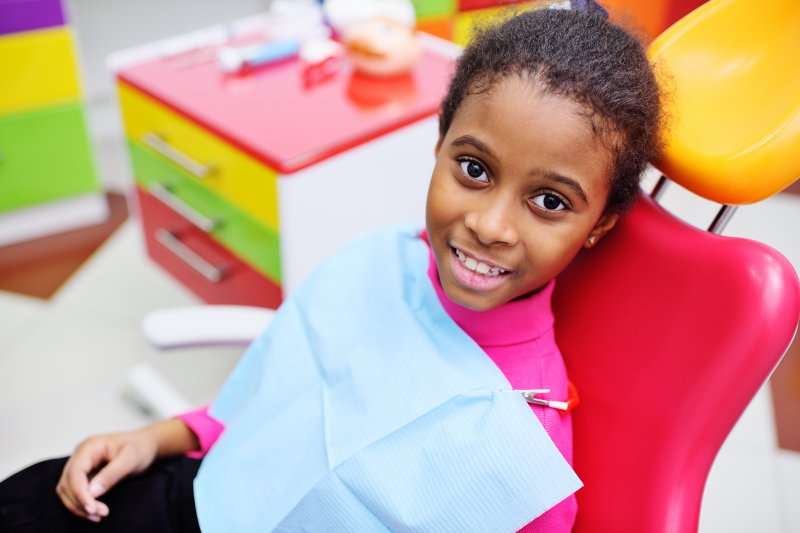 Sedation dentistry is one of the most beneficial treatments offered in today's dentist offices. By calming and easing the concerns of children, dentists are able to safely and effectively treat and care for a child's particular dental problem, all while the patient remains completely relaxed. If your child is preparing for an upcoming procedure, it's important that you and your little one understand any pre-treatment tips and suggestions, which your pediatric dentist in Denver will be happy to provide.
What is Sedation Dentistry?
There are various types of sedation dentistry but all focus on the same goal, which is to reduce the level of stress and anxiety experienced by a patient as well as relax and keep an individual comfortable throughout their visit or procedure.
When learning that your child needs a particular procedure or might require sedation during their visit, it's important that you speak with their dentist about which methods are used and aftereffects that might occur afterward.
The most common form of sedation is nitrous oxide, which is administered through a mask that is placed over the nose. Also known as laughing gas, this is the mildest type of sedation and quickly wears off once the dentist turns off the gas.
Oral conscious sedation is also available, which involves prescribing a special medication your child will take at a designated time before their appointment. By the time they arrive, they will be thoroughly relaxed and ready to move forward with the treatment.
In the most severe cases, your child's dentist may opt for general anesthesia, monitoring them throughout their visit to ensure they are safe and comfortable.
What Can Your Child Eat Prior to Their Sedation?
Prior to receiving sedation dentistry for kids, your child will need to follow the safety rules outlined by their dentist. Currently, the following guidelines are enforced:
No solid food or semi-solid food should be eaten less than 6 hours before an appointment.
Only clear liquids can be consumed up to 2 hours before a procedure or appointment.
It's no surprise that you will want to schedule their visit first thing in the morning, especially if your little one is cranky when they haven't eaten, but unfortunately, that can't always be the case. As the parent, make sure your child understands how important it is to stick to these rules and that once everything is over, depending on any recovery tips you might need to follow, you will make sure they get to eat as soon as they're able.
Watching your child go under sedation can be scary for any parent, but thankfully, with the advancements in dentistry and technology, it's a much safer and more effective way to keep both your child and the dentist safe during a visit or procedure.
About the Author
Dr. J. Patrick Bowman has more than a decade of experience working in the field of dentistry. Completing his undergraduate studies at Thomas More University, he went on to earn his Doctor of Dental Medicine degree at the University of Kentucky. While in residency at the University of Toledo Medical Center, he earned his master's degree in Biomedical Science. He is a board-certified pediatric dentist who has completed rigorous exams to prove he is an expert and is committed to staying up-to-date on the latest changes in the field through continuing education.
Understanding the dentist's office can be scary for some children, Dr. Bowman makes it a point to help any and all nervous children become individuals who are confident in themselves and who take pride in their oral health each time they leave our office. Contact us at (720) 647-6310 or visit our website to learn how sedation dentistry can help your child.